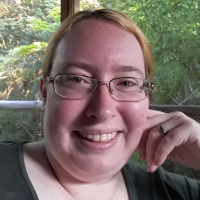 Katherine D. Graham
Fantasy
Profession

Author, Reedsy Reviewer, Development Editor, Professional Beta Reader, & Proofreader
I am an adventure-loving woman from Tennessee in the USA. I love reading, writing, traveling, and spending time with my family and friends.

My husband is my Hero; my high school sweetheart (and only boyfriend ever). We will celebrate our 10th year of marriage in 2021. We have two amazing sons and three lively fur-daughters.

When I'm not writing, beta reading/developmental editing for AutoCrit, or traveling, you would find me mom-ing, playing Skyrim, grilling out, or swimming.
Katherine D. Graham Books